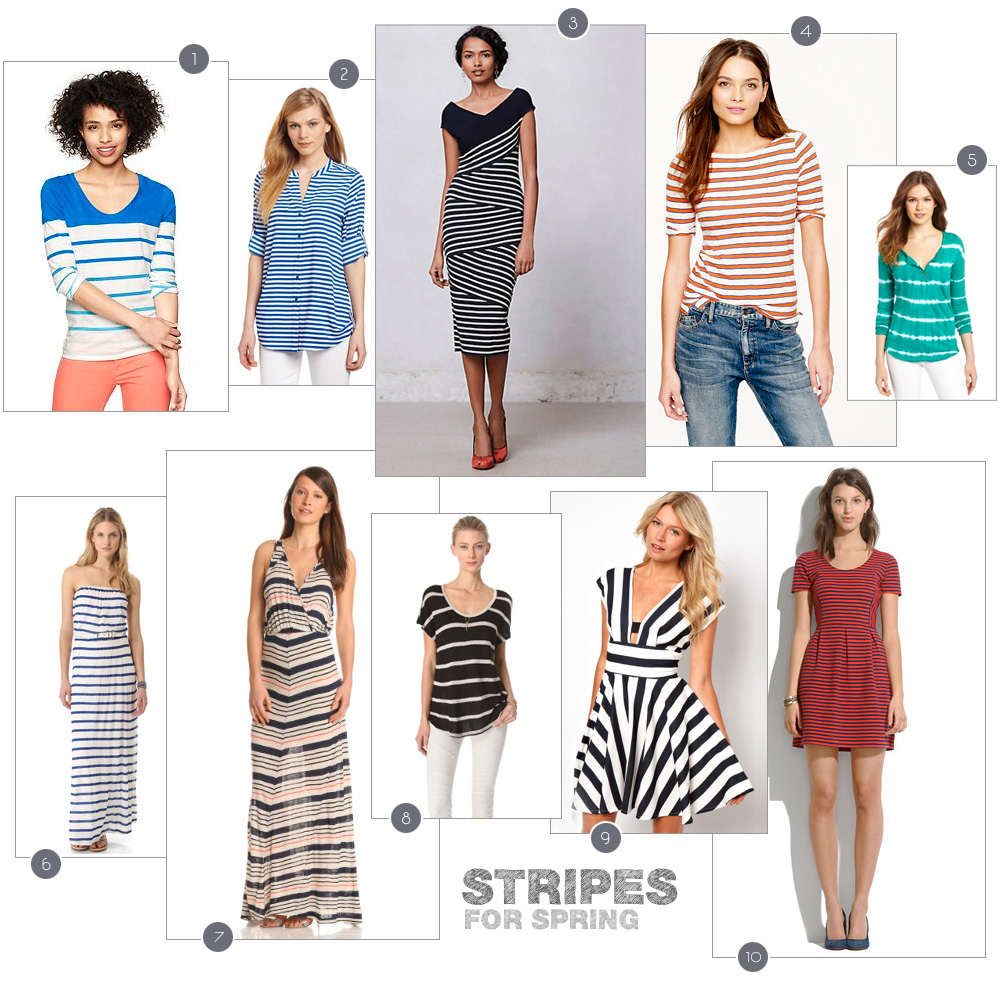 About 90% of the shirts I own are striped in one way or another, a fact that Cami likes to point out in a sometimes mocking tone as if to say, "Can't you express your crazy in a more flamboyant way?"
Actually, isn't that the perfect way? It's OCD and obsession and fixation all wrapped up in a very graphic presentation. Do not try to control my crazy, okay?
So this collection of inspiration here, this one is for those of us who like things a certain way, and please. Stop. Do not move that salt shaker. It's facing north for a reason.
1. Ombre stripe U-neck T $14.99
2. Calvin Klein Women's Stripe Crew Roll Sleeve
$44.99
3. Frenchstripe Column Dress $178
4. Painter elbow-sleeve boatneck tee $42.50
5. Lucky Brand Women's Spring Tie Dye Henley
$44.50
6. Bria Striped Maxi Dress $169
7. QSW Women's Inlet Stripe Maxi
$68
8. Soft Joie Crimson Stripe Top $88
9. Love Stripe Dress With Cut Out Back $63.18
10. Bistro dress in ridgestripe $118