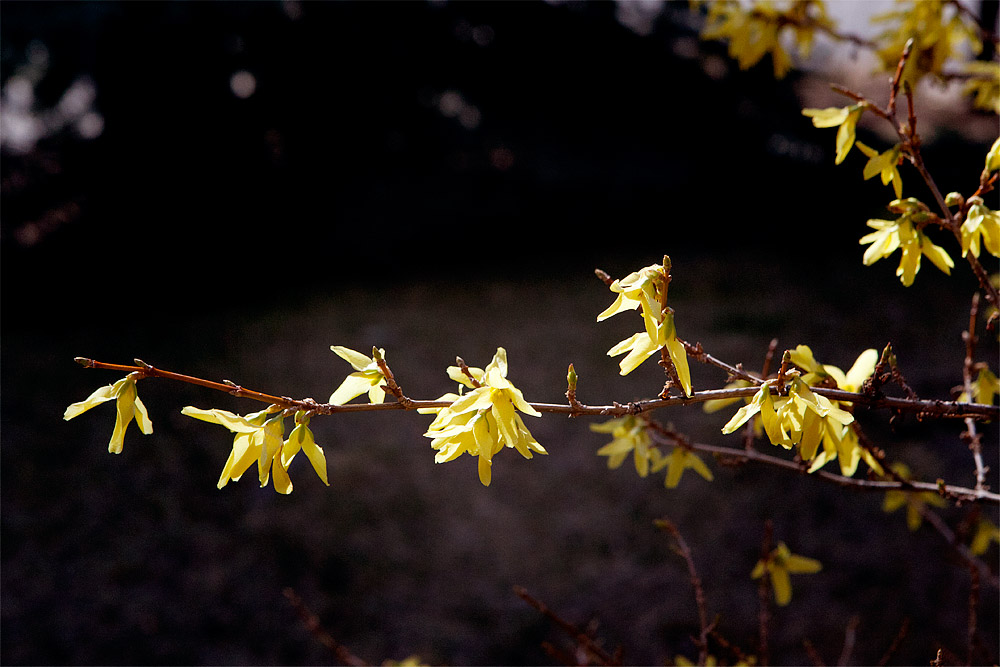 We're driving to school when I see a giant yellow bush blooming in the neighbor's yard.
"Leta," I say. "Look! Isn't that beautiful?"
"Oh, wow," she answers. "That's so yellow. What is that?"
"It's called forsythia. It's my favorite thing that blooms this time of year."
"For-what?"
"Forsythia. Hey, Marlo, can you say forsythia?"
Marlo grunts from her carseat.
"Please," I beg. "FORSYTHIA. Can you say it?"
"NO!" she screams.
"Oh, come on. Just once. Just one time. Forsythia."
"I WILL NOT STHAY NO MORE WORDSTH," she announces.
"I'll give you something sweet."
"I DO NOT WANT STHOMETHING STHWEET."
This is too easy.