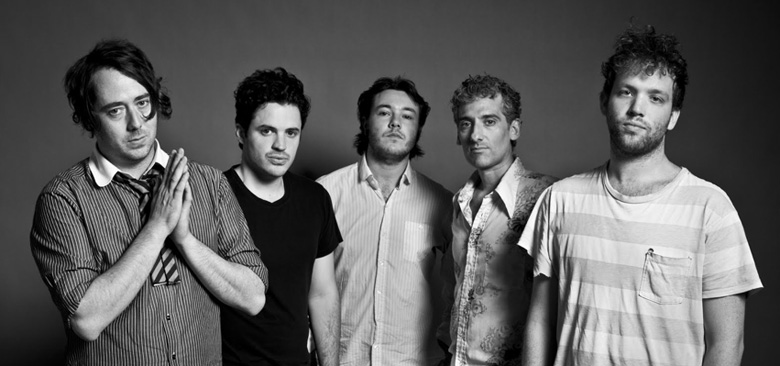 These guys are a five-member indie rock band from New York, formed in 2010 when a few of its members' former bands broke up or fizzled out. After self-releasing their first album in 2011 and touring for a couple of years, they signed with Fat Possum and released their second, self-titled album
earlier this month.
The sound here is expansive and low-key, underscored by a very present sense of longing, nostalgic for the notes of thirty years ago (think "Drive" by The Cars). They recently gave an interview to Gothamist, and I love what they had to say about the evolution of the music scene, especially the vary large and diverse one in New York City:
It's gotten way closer. [In that] movie on Dee Dee Ramone, he was just saying that back in the day every band was just at war with each other. A band would put up a poster, if it wasn't your band, you'd rip it off. Now, when you see one of your friend's posters coming down, you tape it back up. You know, it's like just that community vibe. Everyone's here to help you. We're all playing music, and that's been a big part of the NYC change in the scene. There's a lot of great music, and great people. Less drama. 
Arte Lange mentioned that, he was like, "What! These bands are so nice these days." Being mean doesn't get you that far. No one has the time to deal with that.
The song I'm featuring is called "In The City" and the synth sound reminds me of the late Eighties, especially those afternoons I'd sit in the backseat of my sister's car as she drove home from church and we'd listen to a top 40 radio station. So this feels very much like Memphis to me, and I can't get enough of it.