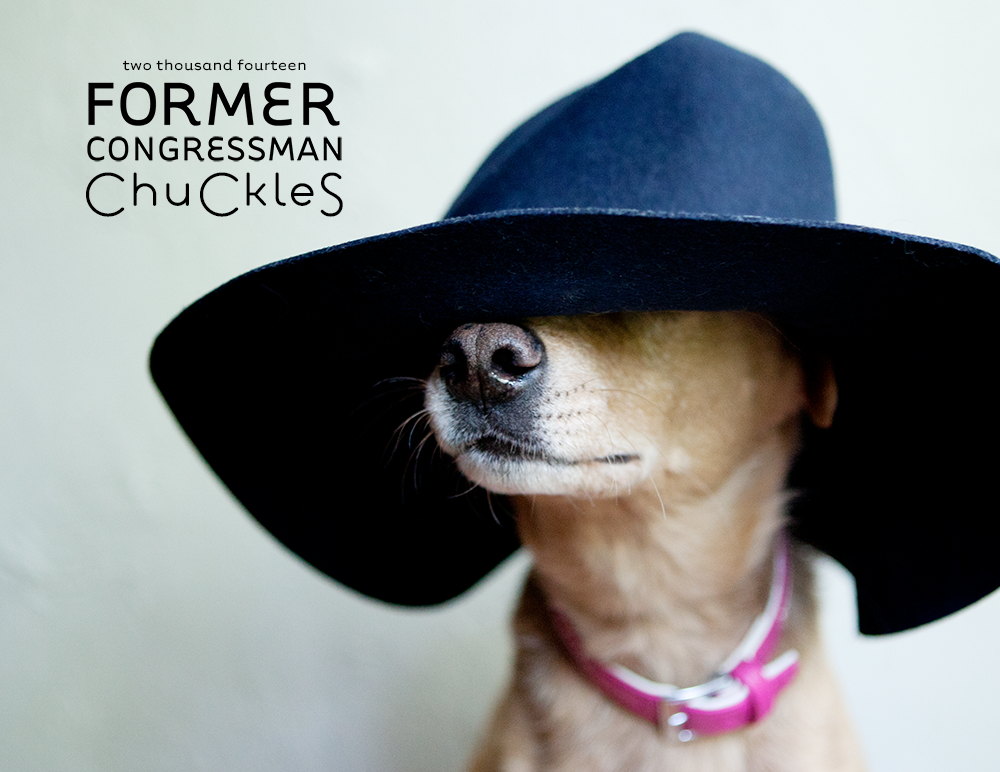 The week of and after Halloween are notoriously frenzied, and this year was no exception. It's an image heavy few days, and the wrist on my right arm is starting to ache from certain repetitive mouse movements. I know you're shaking your head, but at least it's not from texting! It's from editing photos of of a dog in peacock costume! Give me some credit.
This is also the week that I gather up, edit and assemble the annual Chuck calendar. It takes a bit of work to pull it all together, but late last night I finally got everything in place:
A permanent link is in my shop and once again all proceeds will be donated to the Humane Society of Utah. Back in 2008 I signed up to volunteer there once a week, and my primary responsibility was to take dogs on a walk. I'd spend several hours on Thursday mornings carefully maneuvering into kennels to attach leashes to dogs who were so eager to see daylight that they'd knock me over as they dashed out. That simple walk injected so much joy into their day, and the magnitude of what needed to be done for each of those homeless dogs was heartbreaking. When I found out I was pregnant with Marlo I had to stop those walks as most of the dogs were so big and so strong that I couldn't risk an injury. All of that is to say, the people who give their lives to this work are saints. Any shelter or rescue who cares for abandoned and abused animals is worthy of praise, but I continue to chose this one because of the specific connection I have to their mission.
May your 2014 be filled with this moody mutt who puts up with a lot for our entertainment. We love you, Chuck.