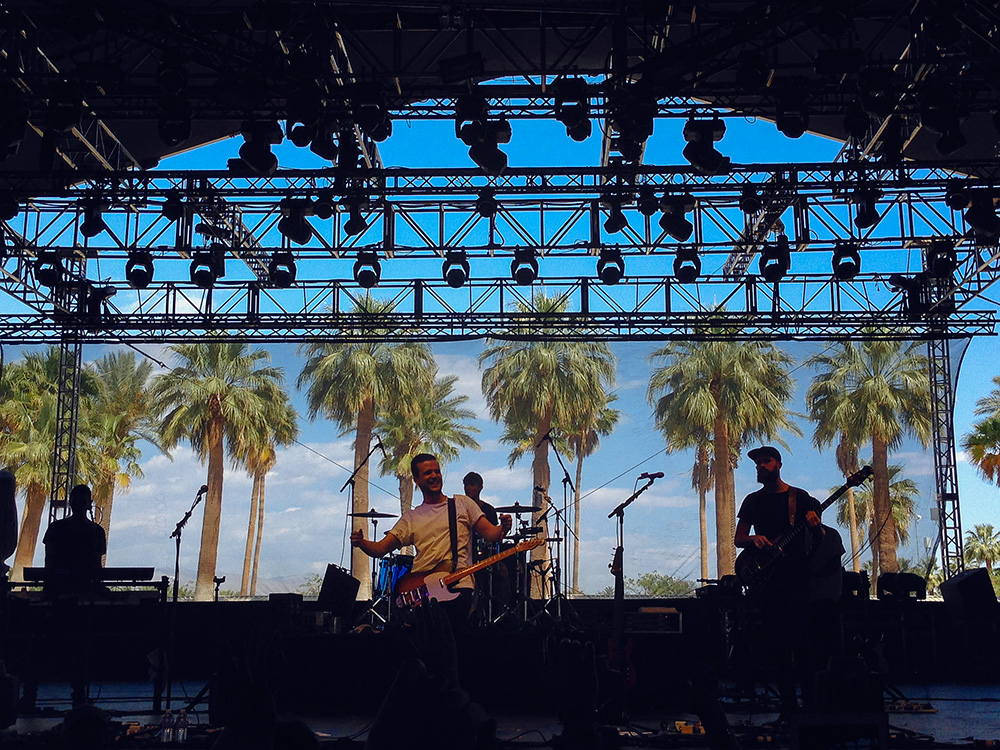 Yes, most of the blood in my body pooled into my calves because of all the standing I did for three straight days at Coachella, and that part wasn't so much fun. But more frustrating than that, more annoying than the heat and dust and insidious teens blowing cigarette smoke in my face was the fact that they scheduled the bulk of all the bands I wanted to see into a four-hour window. I had to make really hard decisions, abandon some sets, leave some performances early just to try to get in as many as possible.
This is the closest to a stage that I ever got here in the audience for White Lies at 2:30 in the afternoon on Saturday. That backdrop looks so fake, doesn't it? Almost like they brought it with them on tour and hung it up themselves. After being this close to the stage I realized I never needed to be this close for any other set, not after getting sprayed in the face with a hose or having multiple beach balls hit me in the head. Seriously. It's 2014 and we're still throwing beach balls around in the crowd at festivals? Old Granny Heather almost took out her keys and stabbed one just to make a point, dammit.
Beach balls for crying out loud.
Anyway, this band is amazing and not just because they are from London. You should check them out and see them live and pop some beach balls if you have to.