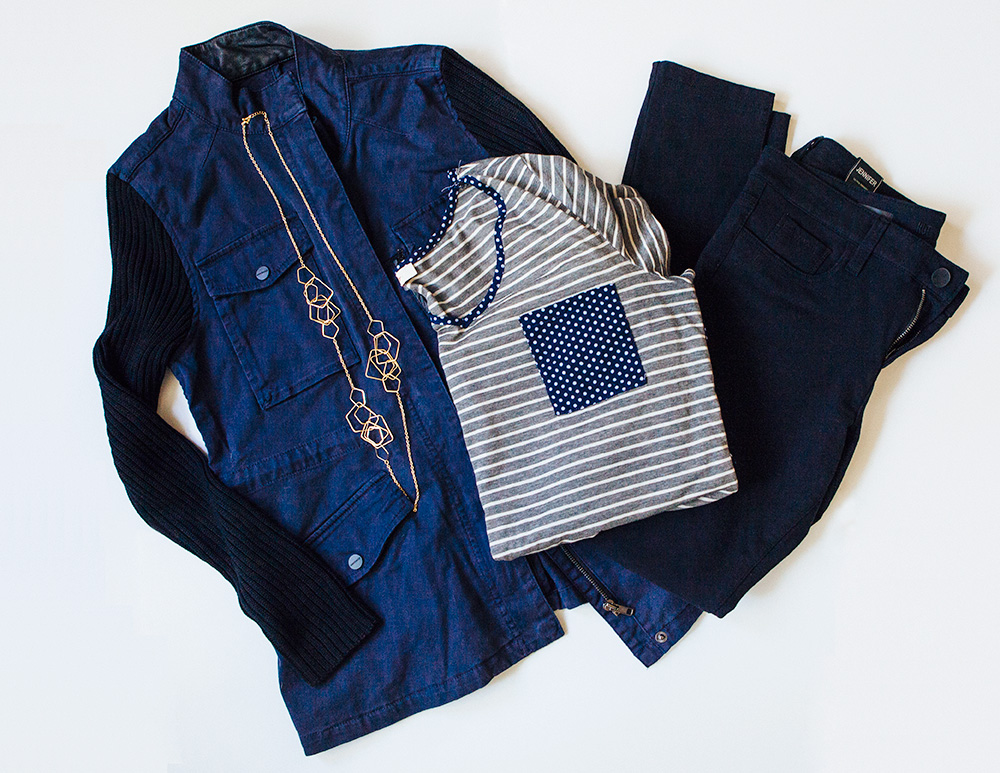 A couple of weeks ago my second Stitch Fix
box arrived (here is what was in my first) with a pair of stretchy black jeans, a twill anorak jacket, a geometric layering necklace, and a mixed polka dot and striped shirt. Yes, they are feeding into my obsession with stripes, but mama likes her stripes almost as much if not more than her hot dogs.
It also came with an abstract print blouse that didn't really hang right on my frame, so I sent that back. That's the first item that I haven't been thrilled about, but given that I wear the striped knit shirt they sent me in the last box almost every other day, I cannot complain at all. Oh wait, I didn't have the striped knit shirt in the photo of the last box because I was wearing it. Here is a photo of me wearing it while doing research with a professional soccer player: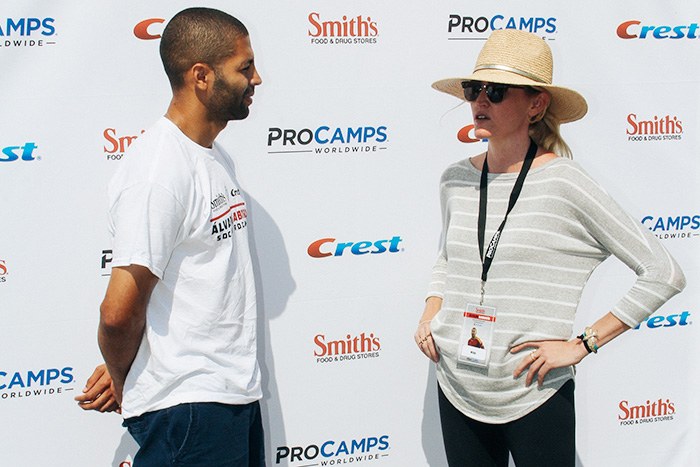 If you ever run into me in public I am going to be wearing that shirt, just giving you ample warning. And you should scold me for being so stuck in my ways.
And yes, that professional soccer player made fun of the size of my hat. That's when I rolled up my right sleeve and showed him my scars from skin cancer. And then through tears I dramatically asked him how he could be so callous.
I am going to slap myself after I say this, but I can't wait until the weather is such that I get to wear this jacket. (I left a handprint on my right cheek) You can't really tell from the photo but the cut is super flattering. And god knows I will have plenty of months ahead to keep it hanging on the back of the chair in the kitchen so I can grab it right before I walk out the door.
Another satisfying purchase
that offsets a recent encounter with an online company that had me pulling my pulling my hair out of my head. Sorry, Dad, that your Father's Day present STILL hasn't arrived. I'll make it up to you on your birthday this weekend.