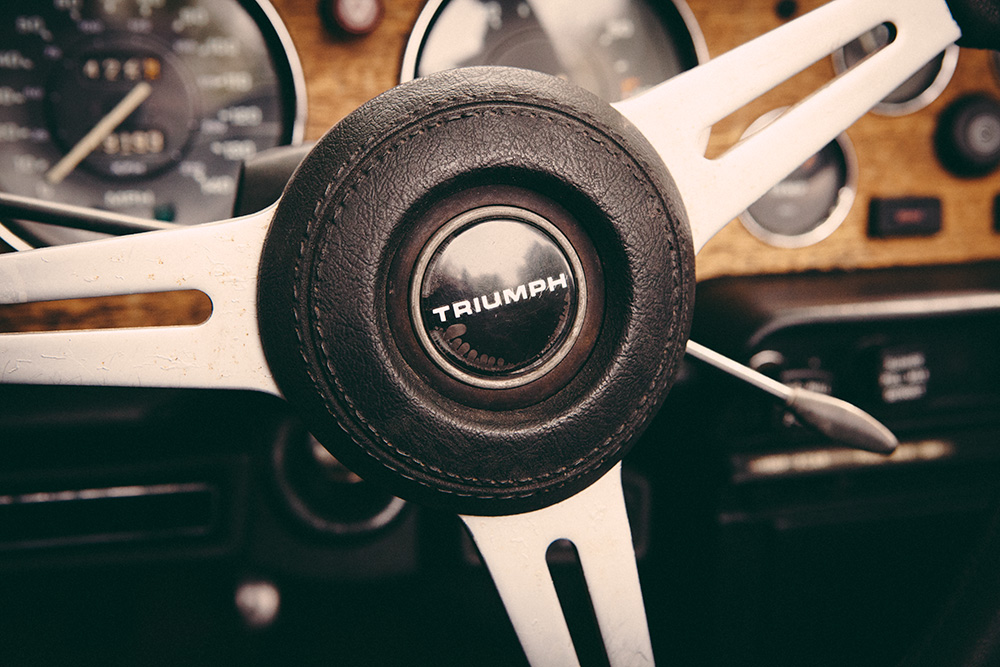 My friend Piper stopped by yesterday in her newly purchased maroon 1973 Triumph TR6 with only 19,000 miles. A car that is older that I am. Since it's a convertible there is no danger of her husband locking their dog inside of it.
#BradBradBradBradBrad
Marlo was feeling a bit blue so this was a nice surprise and distraction:
No, do not even suggest that we let her ride around in the front seat. We are not monsters. She got to sit on the hood while we sped through the neighborhood.
Although, remember those days? I can distinctly remember going for a ride with my dad one night in his Pontiac GTO. I must have been about three years old, and I was wearing a giant t-shirt (my pajamas back in those days) and standing up in the front seat. I would grip the dashboard when he'd turn corners.
I'm sure some of you have similar memories but because your dad wasn't Mormon he was also smoking a cigarette with the windows rolled up and would occasionally roll his down to toss out a beer can.