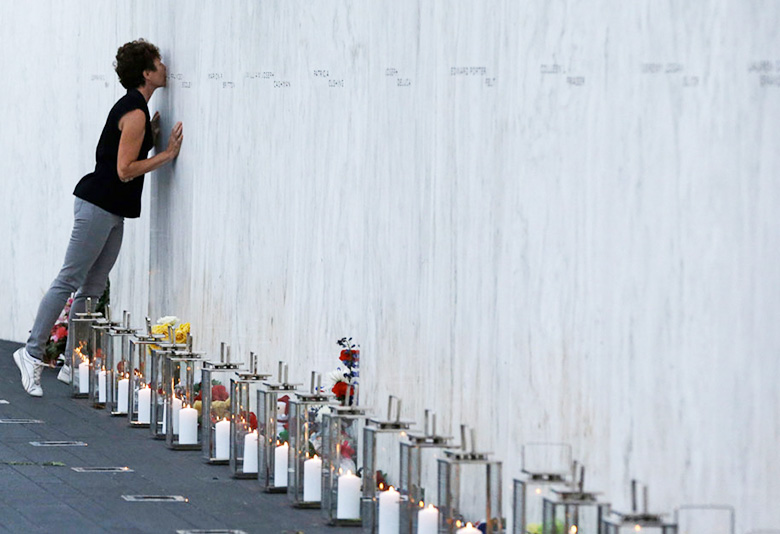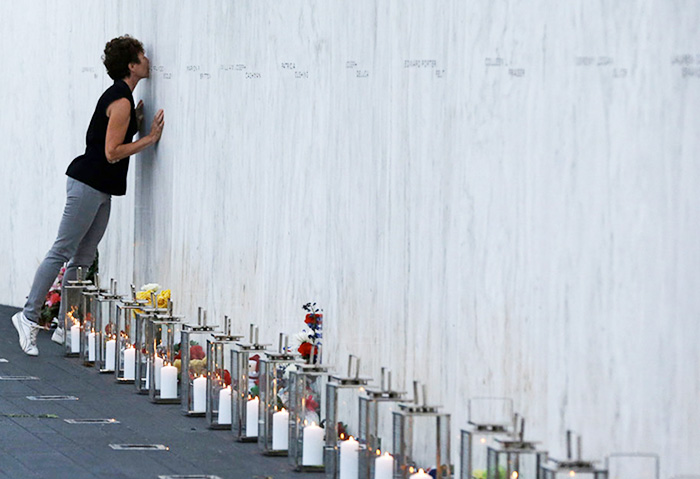 – 9/11: The Flight 93 National Memorial
– CBS sportscaster James Brown delivers powerful commentary on Ray Rice
– Eve Ensler on how trauma makes us leave our bodies and disconnect from ourselves
– What a fantastic music video: Ten Walls – "Walking With Elephants"
– Why The U.S. Chills Its Eggs And Most Of The World Doesn't
– For your nightmares, form my mother's decorating style in the 70's to your desktop or mobile device:
– A new album by Delta Spirit
is out and it is so good.
– The Death of Adulthood in American Culture:
Not only have shows like "The Sopranos" and "Mad Men" heralded the end of male authority; we've also witnessed the erosion of traditional adulthood in any form, at least as it used to be portrayed in the formerly tried-and-true genres of the urban cop show, the living-room or workplace sitcom and the prime-time soap opera. Instead, we are now in the age of "Girls," "Broad City," "Masters of Sex" (a prehistory of the end of patriarchy), "Bob's Burgers" (a loopy post-"Simpsons" family cartoon) and a flood of goofy, sweet, self-indulgent and obnoxious improv-based web videos.
– Sam Smith covers Tracy Chapman's 'Fast Car'
– Animation: Electrical appliances tend to have a lot of built up anger towards their users.
– A Definitive Ranking of Every Character on "The West Wing"
– GRRRRRR: "Vaccination rates are plummeting at top Hollywood schools, from Malibu to Beverly Hills, from John Thomas Dye to Turning Point, where affluent, educated parents are opting out in shocking numbers (leaving some schools' immunization rates on par with South Sudan) as an outbreak of potentially fatal whooping cough threatens L.A. like 'wildfire.'"
– The greatest trick capitalism ever pulled was making you want a pumpkin spice latte
……
Some of my recent favorite tweets:
If there's a new charger for the iPhone 6 I'm gonna come un-fucking-glued.

— Jenny Johnson (@JennyJohnsonHi5) September 9, 2014
"I wish this glass had peanuts in it." – inventor of peanut brittle

— Steve Amiri (@SteveAmiri) September 12, 2014
A white person could be in the middle of murdering you and they'd stop everything and sing along if the theme from Fresh Prince came on

— Dan Duvall (@lazerdoov) September 12, 2014
Instead of buying a new tv, I drove outside of town and put $1000 into a random mailbox with a note saying "I said I need them DEAD"

— Shane Murphy (@Shanehasabeard) September 11, 2014
i respect dog sledders because they're just land santas who dont judge

— sara (@mrsjohngoodman) August 17, 2014
My chest is so hairy it's like my nipples are a secret.

— Mike Primavera (@primawesome) September 10, 2014
Why do car insurance companies think the biggest selling point is # of minutes it takes to sign up? I want help covering up vehicular murder

— lanyard (@lanyardigan) August 28, 2014
Name your kid Typical, so you can say it sarcastically when they disappoint you.

— Jason Lastname (@JasonLastname) September 10, 2014
Considering having a child? Get a goat, put a leash on it and take it to the grocery store. 2 children? 2 goats.

— i'maballerina (@Browneyed_mama) January 8, 2014
If I had a jet pack I would look AWESOME dying within the first 2 minutes of having a jet pack.

— Corey Paterson (@Midgetspar) May 21, 2012