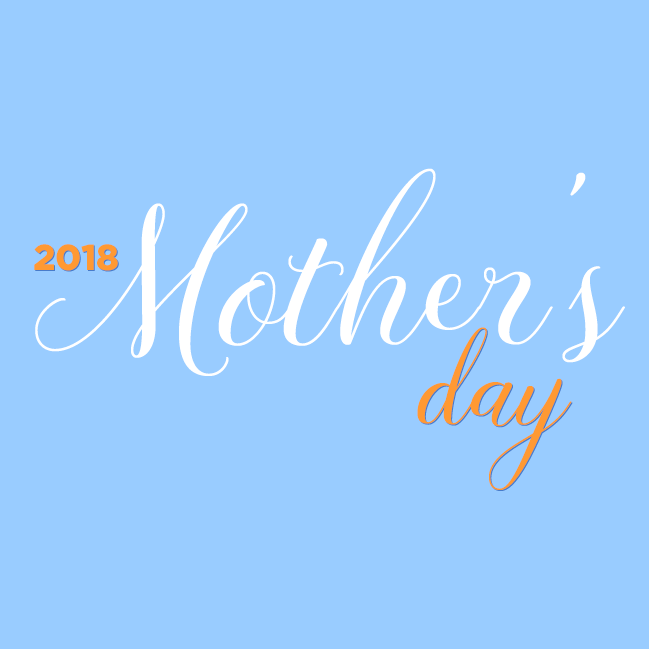 It is that wonderful time of year again when inboxes are full of "please consider plugging my product for free in your Mother's Day gift guide." The sheer volume of these emails far outnumbers those during the holiday season and I am only guessing that the reason why is because people have been physically swatted by their mothers for forgetting to give them something—LITERALLY ANYTHING—on this one day a year that they don't gotta do shit for you. Except, we still gotta do shit for you. Which is why a card or a flower or a, "I will let you poop without asking you questions through the closed door," is such a lovely gesture.
And having not tested out many of these products people want me to promote, I remembered I never really did a roundup of the things I wore or took with me to Paris that made my time there so easy and memorable—how many of those things would make a great gift for a mother, whether or not she gets to spend three weeks alone in the most beautiful city in the world where she will not miss the breakneck pace of everyday life with two kids who can't seem to remember one rule: STOP ASKING QUESTIONS THROUGH A CLOSED BATHROOM DOOR.
Also, some of you have reached out to me asking if I have any suggestions. If you'd like to support a phenomenal cause that directly impacts mothers, you can browse the Orange Rose Collection over at Every Mother Counts. Every purchase benefits the life-saving work they are doing.
And so…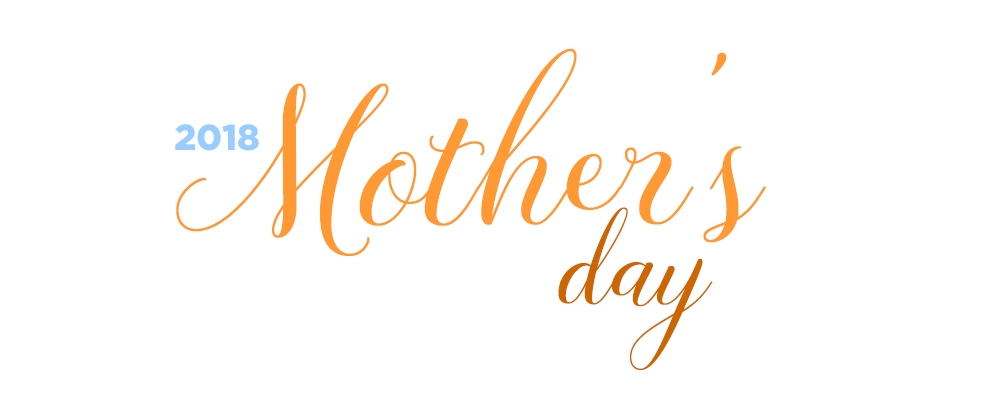 First,
This has nothing to do with Corn Nuts and everything to do with the good news for the pescatarians running the household: ButcherBox is running a Wild Alaskan Sockeye Salmon Giveaway. This is the first time they have ever offered fish in their subscription boxes, and the offer is VERY limited, exclusive, and time-sensitive. New customers will get 2lbs of Free Wild Alaskan Sockeye Salmon starting Thursday, May 3 – Monday, May 28th (or until supplies last!).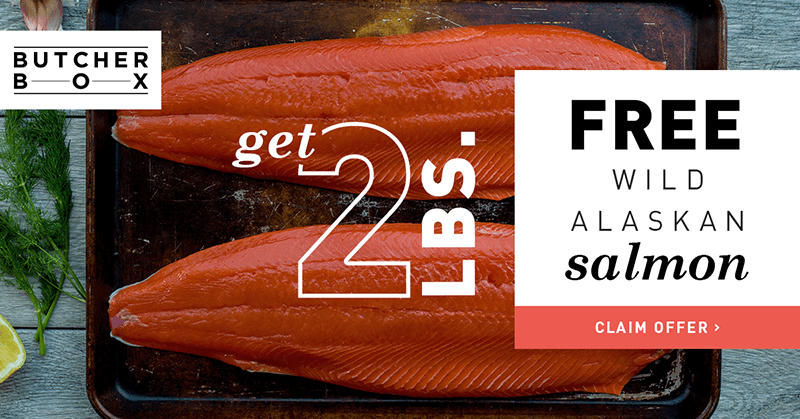 ButcherBox's wild salmon comes from the pristine waters of Bristol Bay, Alaska. They have partnered with fishermen who uphold strict fishing and handling practices to guarantee an unprecedented level of quality. This guarantees unblemished, rich-tasting, and firm flesh – wild salmon at its absolute best.
We asked the founder about offering fish when we interviewed him on my podcast, and I had no idea that this was in the works when we talked. His answer was that fish was the trickiest of all meat to source humanely, so it will be exciting to see where this goes from here. I did not eat fish in Paris, however. I ate a shit ton of baguettes, though. And Corn Nuts.
I did, however, wear very feminine clothing, and for those of you who know me in real life this sounds like someone just hijacked my website. You mean dooce® didn't wander around Paris in yoga pants? ONLY ONCE OR FOUR TIMES, MOM. Four times. That's it. And that was only because it was raining outside. For the vast majority of the time I spent in Paris, I wore dresses. Maxi-dresses. Because I have a huge scar on my right leg and I hate it when strangers stop me, point to it, and ask if I need a ride to the hospital.
I am not joking at all about that. People point to my scar and involuntarily make this horrible, scrunched up face and ask if I had a run-in with an irritated lion. And I say, yes, he had a hangnail and took it out on me.
I recently bought the first dress on the left below to wear to the dedication of a new science building on campus at the University of Utah. And because I promised I wouldn't do it, I can't post the picture someone took of me standing next to A Very, Very, Very Important Person in the leadership of the Mormon church. Like, the third guy in command. Like, he talks to god and shit. Right after someone took the photo I texted it to my mother who immediately texted back: "How in the hell? What the fruck?!"
Yep. It's exactly like my mom going to a music festival and getting a selfie with Thom Yorke, sending it to me, and being like, "Dude needs to perk up."
The other three dresses were staples in Paris. They are loose fitting but have just enough structure that they don't make you look like you're walking around in a laundry bag.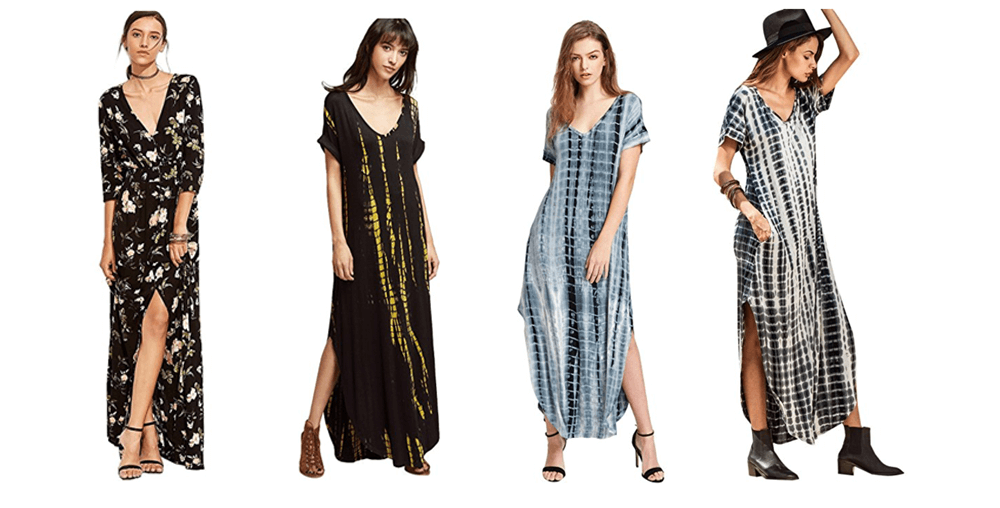 Milumia Women's Button up Split Floral Print Flowy Party Maxi Dress
MakeMeChic Casual Maxi Short Sleeve Split Tie Dye Long Dress
These dresses below are the ones I bought from the whole collection found here. I am almost 5'11'" tall and the medium size goes all the way to my feet. These were perfect for walking around in moderately high temps, super comfy and elegant. I wore the black and white one on my birthday when I visited Versailles, seen here.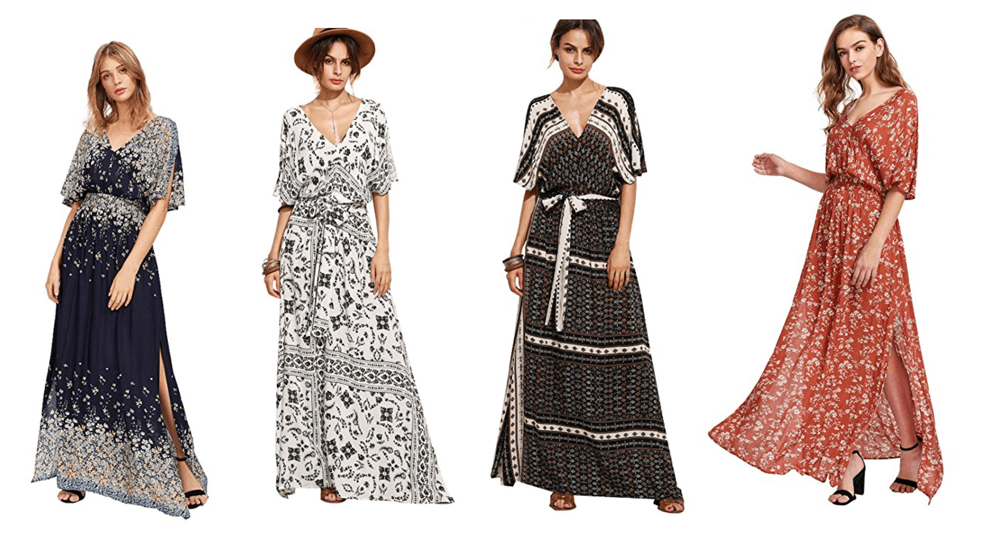 Milumia Women's Boho Split Tie-Waist Vintage Print Maxi Dress
I didn't have these robes last year when I was in Paris, but I will this year (yes, I'm going back to Paris, of course I am). I love getting out of the shower and slipping into one of these while I put on makeup and do my hair. In fact, if I take my shower at the end of the day I will sleep in nothing but this robe, it is so comfortable and soft. On Sunday mornings I will lounge around in one of these for hours as I bark orders at my kids. Also, for how luxurious and elegant they feel the price is a total steal. In fact, the first time I wore the gray one Leta said, "Well that's a step up from the dirty t-shirt you usually have on."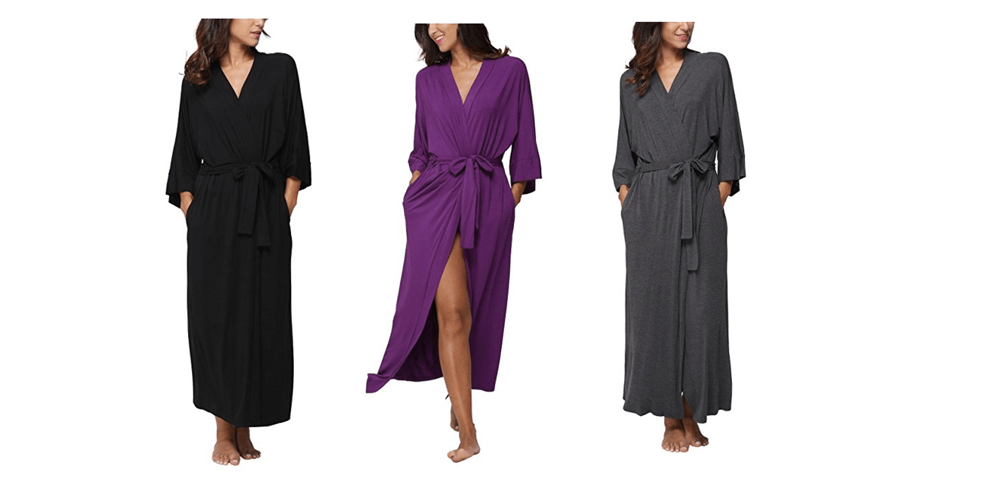 Women's Soft Long Sleepwear Modal Cotton Wrap Robe Bathrobe NightGown
These are the shoes I took with me to Paris. Notice, no heels. I rarely ever wear heels anymore. Like, maybe twice a year and only if I am going to meet the third in command of the Mormon church. The sandals go perfectly with the maxi-dresses (I bought three colors of the one on the left), and I wore the boots and sneakers with jeans. All of these shoes are walking shoes, and this is very important. I averaged about 15,000 steps a day in Paris, so I couldn't risk getting a bister. I'll be packing all of these again this year. When I go to Paris. Again. To Paris.

Blowfish Women's Bungalow Wedge Sandal
Steve Madden Women's Troopa Lace-Up Boot
Unlisted Women's Perfect Stand Gladiator Sandal, Sienna
New Balance Women's 696 v1 Sneaker
The two exfoliating masks on the left were items in two different FabFitFun boxes from last year and HOLY EFFING SHIT. They are expensive, but DAMN. Especially Kate Somerville's ExfoliKate Intensive Exfoliating Treatment, but I testify that it is worth every penny and no one is paying me to say that. It's like I'm getting a facial every single time I use it, and someone comments on how much my skin is glowing every time I do. It has become a total game changer in my skincare regimen. HIGHLY RECOMMEND.
The two products on the right I use when I let my hair air dry, and whenever I do people are like, did you get a perm? Nope. No perm. I just finally found products that will hold the natural curl in my hair without letting it frizz into a tumbleweed. I use these on my kids' hair, too. Staples, these products.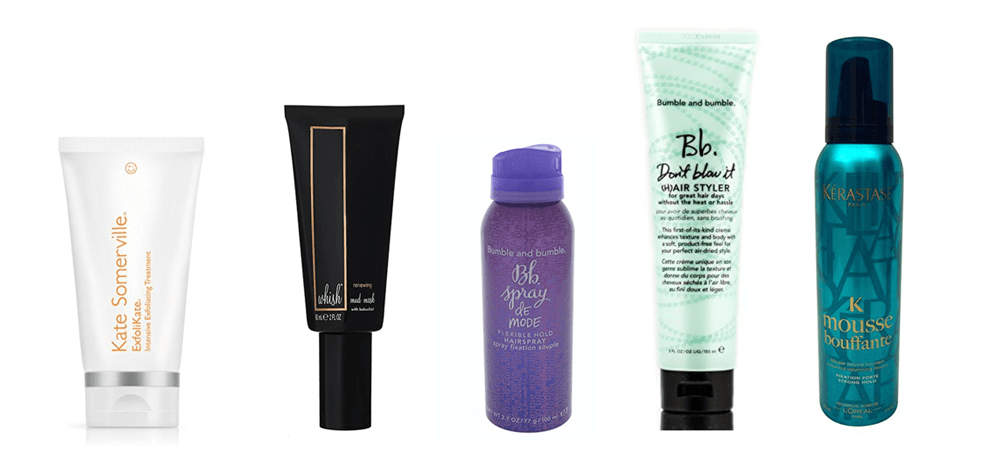 Kate Somerville ExfoliKate Intensive Exfoliating Treatment-2 oz
Bumble and Bumble Spray De Mode Flexible Hold for Unisex Hair Spray
Bumble and Bumble Don't Blow It Hair Styler Fine
Kerastase Mousse Bouffante Luxurious Volumising Strong Hold Mousse
The two fragrances on the left are my go-to perfumes, especially the Eau de merveilles. Strangers literally grab me in elevators when I am wearing this stuff, they put their hands on my arms and are like, "WHAT IS THAT FRAGRANCE AND WHERE DO I FIND IT." Et voilà! It's called "I've been driving my kids around all goddamn day and I needed something to cover up the smell of sweat and rage and contempt for humanity." My second go-to is the Eau Dynamisante. Super subtle yet somehow very deep and rich.

Hermes Elixir Des Merveilles Eau De Parfum For Women 
Clarins Eau Dynamisante Invigorating Fragrance Natural Spray Women by Clarins
Hope Fragrance Eau de Parfum Vaporisateur Spray
Caswell-Massey Body Lotion, Almond and Aloe
Next installment will feature the food and gadgets I took with me. Yes, of course I took food. And when I ran out I found out that the French don't eat protein bars and I felt incredibly American. I stupidly asked a local where I could find some and he shook his head and said, "I was going to forgive you for your terrible attempts at speaking the language, but I cannot let this one go."
SaveSave
SaveSave