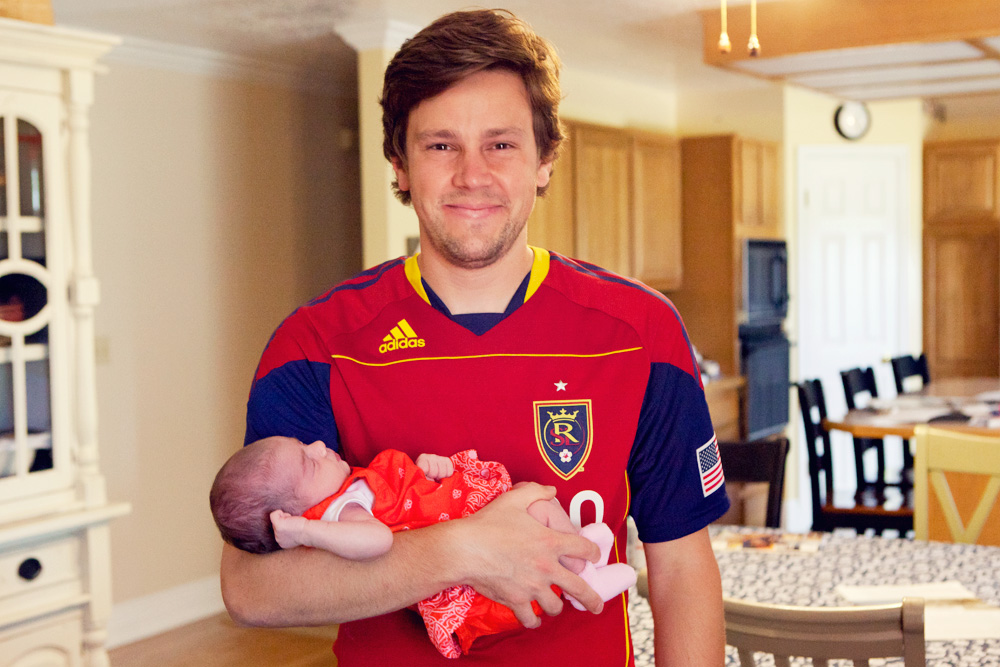 Have I ever introduced you guys to Shad? No? Hey guys, this is Shad, Kenzie's husband. Shad, meet everyone. This photo is making my Prozac jealous that it can't make me this giddy. Proud new Papa. The adventures ahead of him…
I cannot resist singing the Beastie Boys' song "Shadrach" every time I see him:
"Shadrach, Meshach, Abednego!"
He's probably ready to punch me at this point, but I'm sorry. Life only presents a few opportunities like this. And Imma seize em.