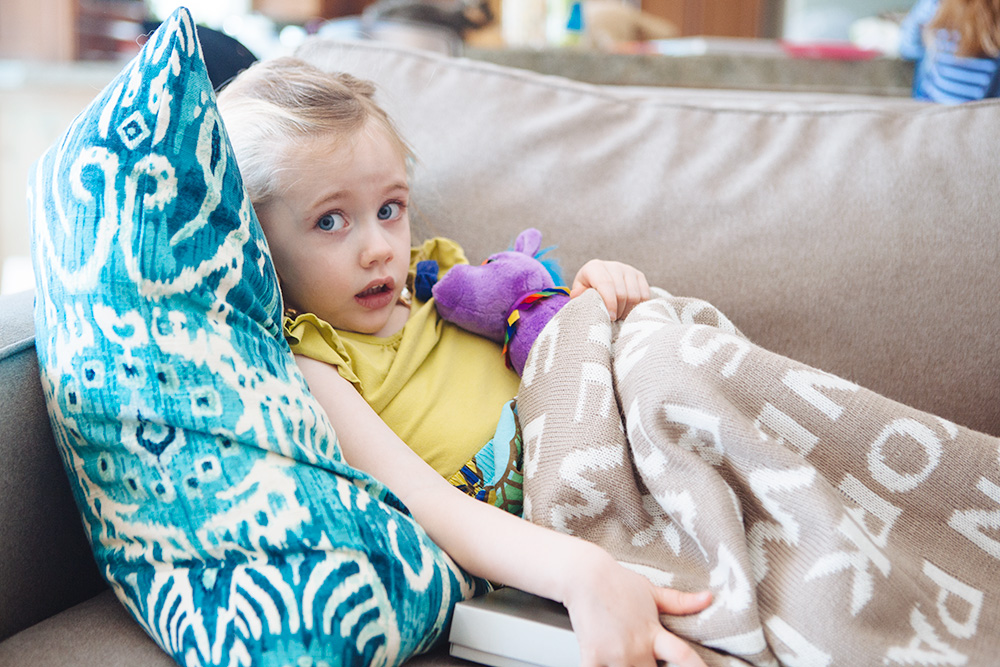 Leta earns a weekly allowance for performing a few chores around the house: clearing off the table after a meal, making her bed, organizing the shoes in the entryway. She's been pretty good about saving some of her money, although she will occasionally browse the candy/toy aisle at the grocery store and come home with a bag of junk. One day I will have her sit down with my father and he will scare her into never spending another penny for the rest of her life.
She recently decided that she wanted to buy a Webkinz, a stuffed animal that has a playable online counterpart. I had to run a ton of errands one Saturday and told her we could stop in at a toy store so that she could get one, a reward for having waited and saved up enough for something specific. Sadly, we couldn't find one at three different stores. They were either sold out or discontinued. She was clearly upset but I soothed her a bit by telling her that we could come home and order one online. Ultimately she chose this Rainbow Pegasus
and I was like, good call, Leta. Thank you for not bringing the Rockerz Cat
into my home.
She had to wait a few days for it to be delivered, and then when it did arrive she got to enjoy it for all of seven seconds before Marlo snatched it out of her hands and ran into the other room. Leta was speechless, and I told her to hold tight while I went to retrieve it from the thieving monster. I had a long talk with Marlo about sharing, and you can see from this photo that I took later that day that she's certainly sharing, all right.