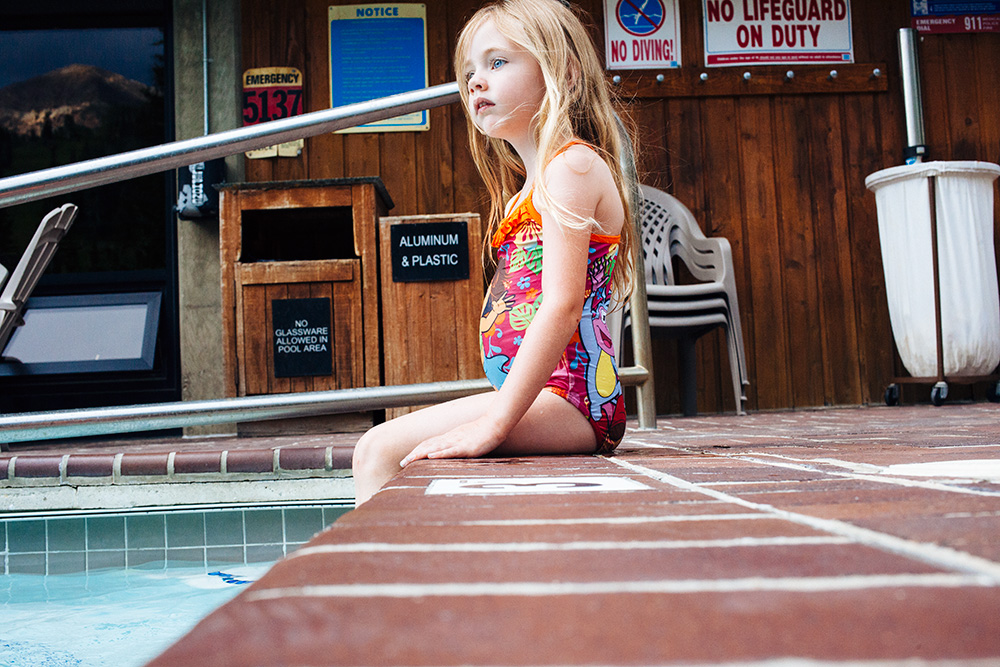 Today is Pioneer Day in Utah, a holiday that is given more attention here than the Fourth of July. Officially it commemorates the entry of Brigham Young and the first group of Mormon pioneers into the Salt Lake Valley, but I like to say that it's the day Brigham Young decided this valley was big enough to house all his wives.
It's a serious holiday, and all government-related offices including the post office are closed today. And so are all the liquor stores as they are run by the Mormons government.
The girls and I are spending a couple of days with some friends up at Snowbird to celebrate the holiday, and last night Marlo spent almost two hours in the pool:
There are a ton of activities for kids up here but I suspect that we'll be spending every waking moment at this exact spot.