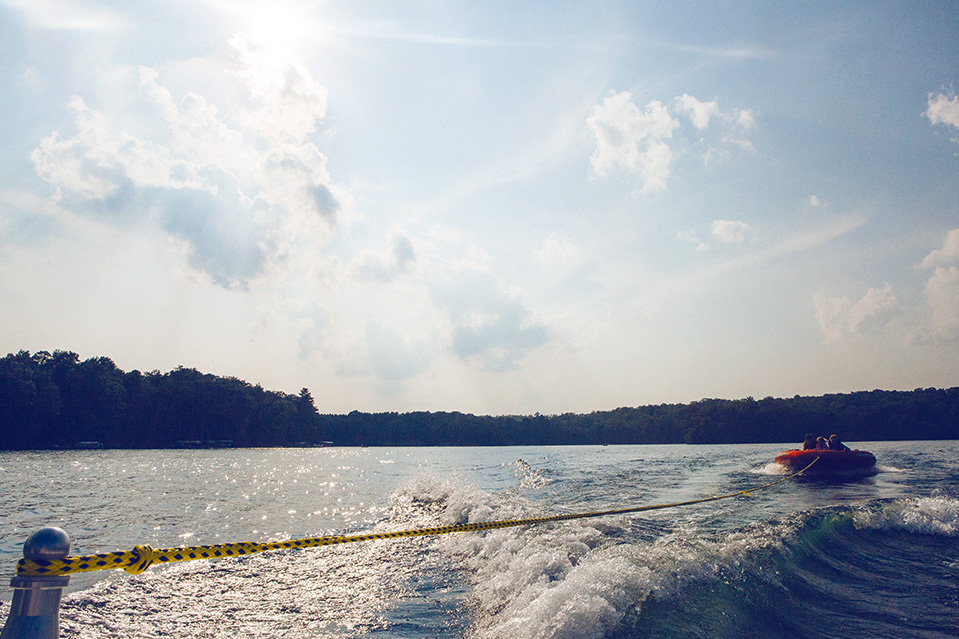 One of the many firsts for my girls this summer was going tubing on Round Lake, Wisconsin. You can't really see her, but that's Marlo out there on that giant tube. She had watched all the other kids do it and demanded to have a go. This didn't surprise me given her personality, but I thought that once she got out there and experienced the expanse and rush of it she'd be all OH MY GOD WHAT DID I GET MYSELF INTO.
I will note right now that I don't think she will ever in her life think or say those words.
Chris was driving the boat and took it slowly at first, but she started screaming over the sound of the motor, "FASTER!" So he sped up a bit and took some turns so that the tube would hit some of the wake. As it bounced on the waves she just smiled and giggled and squealed. Definitely one of those moments when you sit back and high five the decision to become a parent.