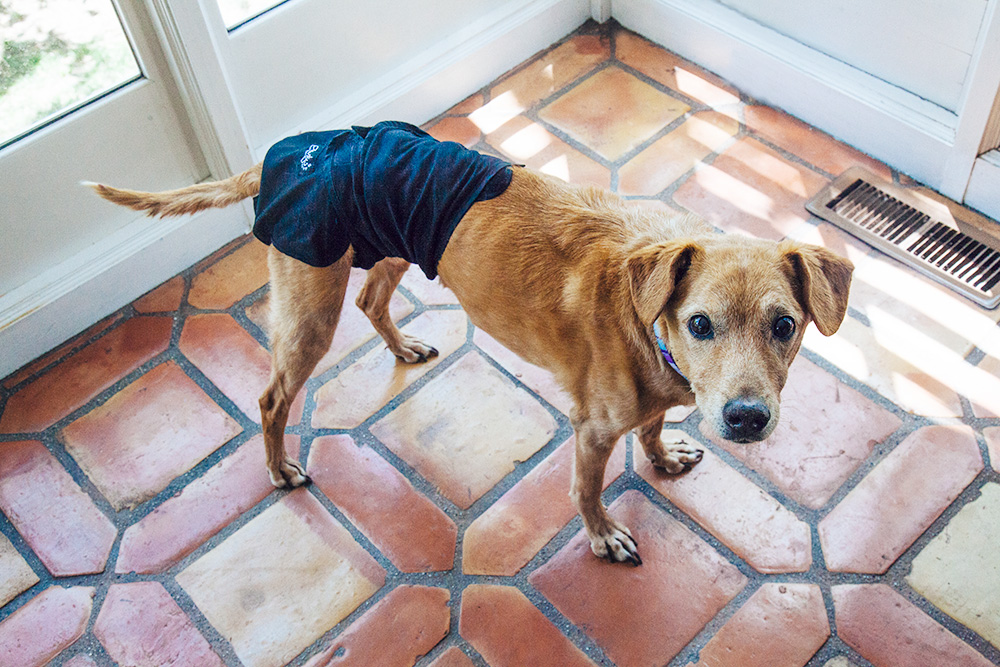 A few weeks ago the lovely woman behind Pawtys sent Chuck one of their diapers, and when I put it on him I said out loud, "We've got a new athletic diaper for you Chuck. None of this country denim nonsense anymore!" He didn't laugh. I need to improve my delivery.
Seriously, I need to order five more so that I don't have to use diaper pins anymore. Plus, those denim diapers fit so oddly that his poop comes out of the hole where his tail goes through it, and he's been turning right around and eating it. YES THAT IS GROSS but this is what daily life looks like now with an incontinent member of the family. I'll be on a conference call negotiating a deal, and suddenly the smell from the other room will hit me.
This diaper, however, holds it in and wraps up and around his torso. No diaper pins needed. I think he looks a bit like a sumo wrestler. Just needs to add about 300 pounds.