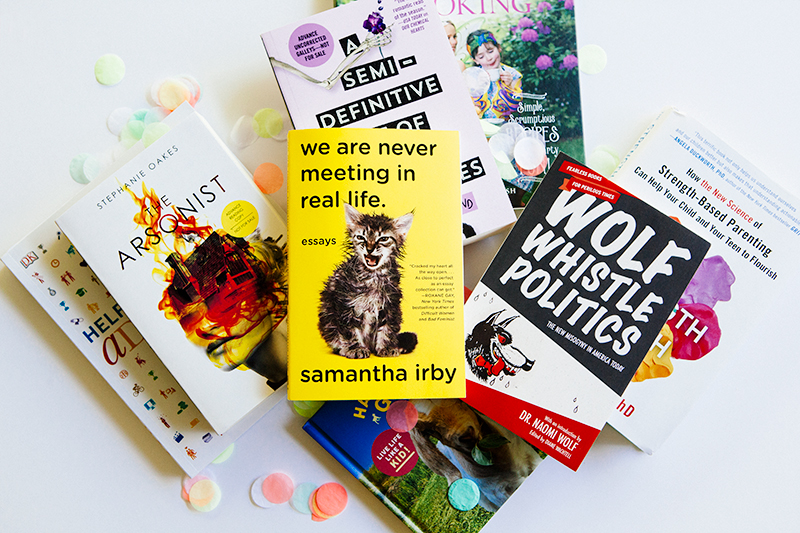 At the end of the summer a library in Cache County, Utah, is going to be getting a slew of books that are all over the map in terms of content: coloring books, self-help, guides to better parenting, cooking with kids, murder mysteries that involve steamy sex, and even one about a spiritual journey through the Himalayas. When Karen asked if I'd be willing to donate to her library I was like, "I hope you aren't looking for a theme with all of these unless TOTALLY SCHIZOPHRENIC is what the good folks in Northern Utah need."
And here is my personal note to Alexi who sent me The Bourbon Chase and Amanda's Dragonfly along with a lovely handwritten note: you know damn well that I will be keeping those books for my own entertainment, and not just because the good folks in Northern Utah have only ever had sex fully-clothed. In the missionary position. With their eyes taped shut. I imagine an older Relief Society President flipping through just a few pages of Amanda's Dragonfly, waving her face with her hand as if she's going to pass out while muttering, "Oh my." Would it be an "oh my" of outrage? I'm going to go ahead and bet it would be an "oh my" of "what are these tingly feelings near the lock on my chastity belt?"
They hand those out in the temple. Right after they teach you the secret handshakes and make you drink goat milk.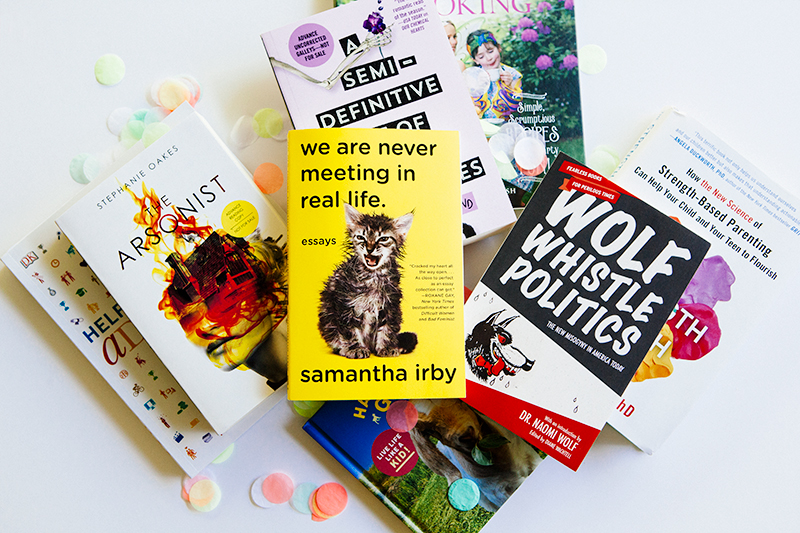 That library in Cache County will also not be receiving my copy of We Are Not Meeting in Real Life because THAT SHIT IS MINE. I haven't laughed so hard while reading a book in, oh look. I NEVER HAVE. I started reading it while on a plane to a conference in Aspen last week, and at one point the flight attendant reached down, touched me on the shoulder, and asked if I was okay. I was crying. Sobbing, in fact. My whole body was doing the ugly, convulsing contortion a newborn baby does when it's being exorcized of a demon. Because of this:
And I'm not even gonna front, I have never been able to navigate a postrelationship relationship with someone whose testicles have been in my mouth, but somehow this is working.
And this:
Once, my boss put a swear jar on my desk, and because I never have change in my pockets, I had to pay a dollar every time I cursed. I lost twenty-seven motherfucking dollars the first son-of-a-bitching day.
And this, which I am going to leave without context so that you have to go out and buy or check out the book to fully comprehend its magnificence:
I feel like my sexiness is a thing that creeps up on you, like mold on a loaf of corner-store bread you thought you'd get three more days out of. One day you're slapping me on the back like I just pitched the shit out of a Little League game, then the next you're like, "Holy shit, this lumbering laundry bag full of damp tennis balls actually has reproductive parts, and, boy, do I want to touch them."

Which is why the dick thing was so weird.
I told the flight attendant that I wasn't upset, just overcome with the unexpectedness of reading an entire chapter dedicated to an author's cat in which she expresses not a single word of adoration or love about this pet, and yet, I've never read anything better about an animal in my entire life.
Those three quotes above are from the first 50 pages of the book. It's a little over 270 pages long, so I figure that if I ration it, I can make it last for another 200 days AT LEAST. And I am seriously doing this, rationing it. I don't like reading fiction all that much, and most nonfiction that I read is super serious and technical and all about how we are fucking up everything in the world accompanied by facts and statistics and charts and sometimes photos of the shrinking arctic ice cap that look exactly like the withering genitals of a man in his late forties who showed up having not taken his pill. Aw shit, I did just go there, and the only reason I did is to warn women who have to start dating at this stage in their lives that this is a real thing, a serious thing, a thing with which you have to wrangle and it is not nearly as fun as I just made it sound. Which is why at one point I tried dating a woman, and wait. No. What the fuck am I doing? I'm not opening that up for dissection. This is a post about books people have sent me and how Samantha Irby writes like like the wallpaper inside of my head, and I don't want this book to end. Period. End of sentence and paragraph. Hi, Mom!

We Are Never Meeting in Real Life.: Essays
Wolf Whistle Politics: The New Misogyny in America Today
A Semi-Definitive List of Worst Nightmares
Mean Dads for a Better America
My First Coding Book
Help Your Kids with Adolescence
Blue Poppies: A Spiritual Travelogue from the Himalaya
Fairy House Cooking: Simple Scrumptious Recipes & Fairy Party Fun!
Invisible Cat Activities: A Complete-the-Drawing Book
Bourbon Chase, The San Francisco Mystery Series, Book 1
Amanda's Dragonfly, The San Francisco Mystery Series, Book 2
The Arsonist
We Are Shining
The Strength Switch
Egyptology Coloring Book
There's a Dragon in My Closet
The Life-Changing Manga of Tidying Up: A Magical Story
Happy Little Goats: Live Life Like a Kid!
SaveSave
SaveSave