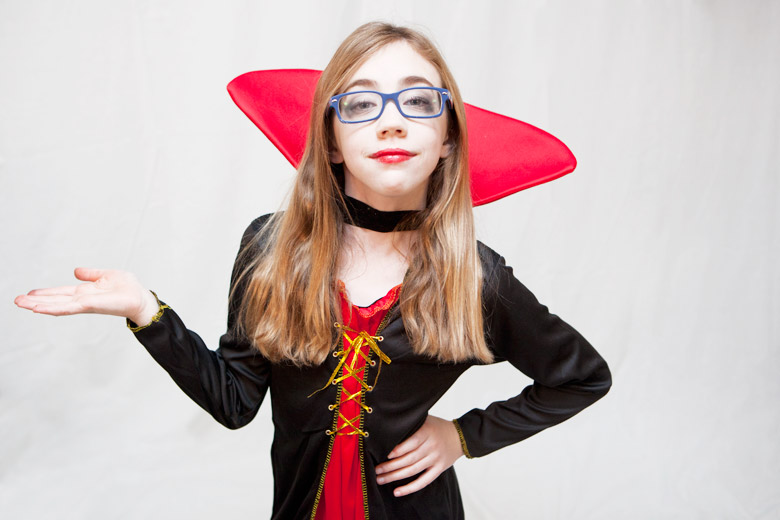 In very uncharacteristic fashion I had preparations for halloween finished weeks ago. Costumes, candy, the refill on my anti-anxiety medication, all of it. Normally I put it off until the week of the holiday and I'm standing there in one of those seasonal stores where every shelf has been picked clean except for a three little pigs costume for a six-month-old. And I'm like, hm… Leta won't mind if it's a little too tight around the waist.
Marlo got her costume months ago from Costco and I ordered Leta's online the first week of October. Sometimes I wish I was the kind of mother who could sew original costumes, but then Halloween night arrives and Leta doesn't want me to style her hair. Or put any makeup on her face. Or add anything to the costume that did not accompany it in the plastic bag it was shipped in. And before she's even left the front door she's removed all the little extras because "they itch." I don't think she's ever going to look back on her childhood and think, "Damn. If only my mom had made me costumes that required long and uncomfortable fittings followed by several boring alterations where she could have accidentally poked me with a needle. Then I would have known she loved me."
No, she didn't want any makeup on, but my mother stopped by as I was getting them both dressed and worked her Avon voodoo, convincing Leta that a little bit wouldn't hurt. The price I had to pay for this was Marlo's Grandmommy high, a behavior not unlike what happens when a child her age consumes a queen-size pillowcase of candy in one sitting.
You see, it started off so innocently…
How adorable is that, right? She's Tinker Bell. She let me put her hair in a bun and didn't even attempt to rip it out. But then I guess the high kicked in.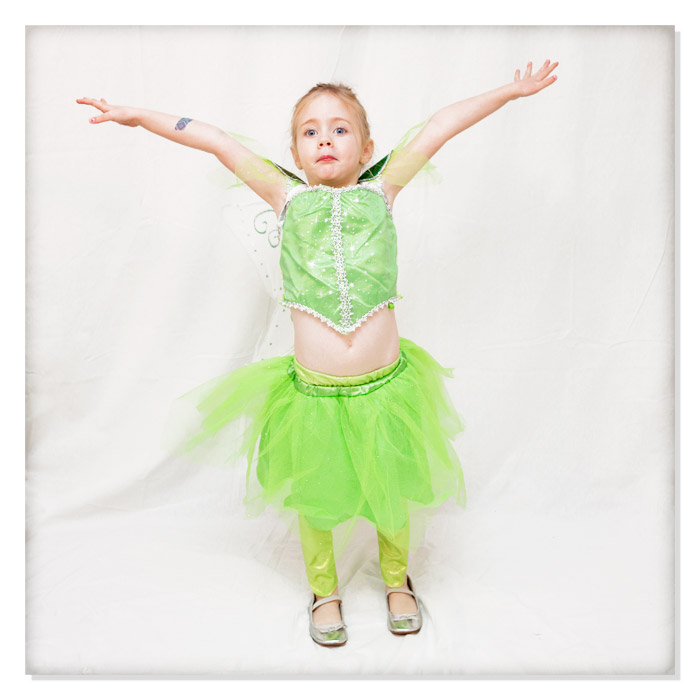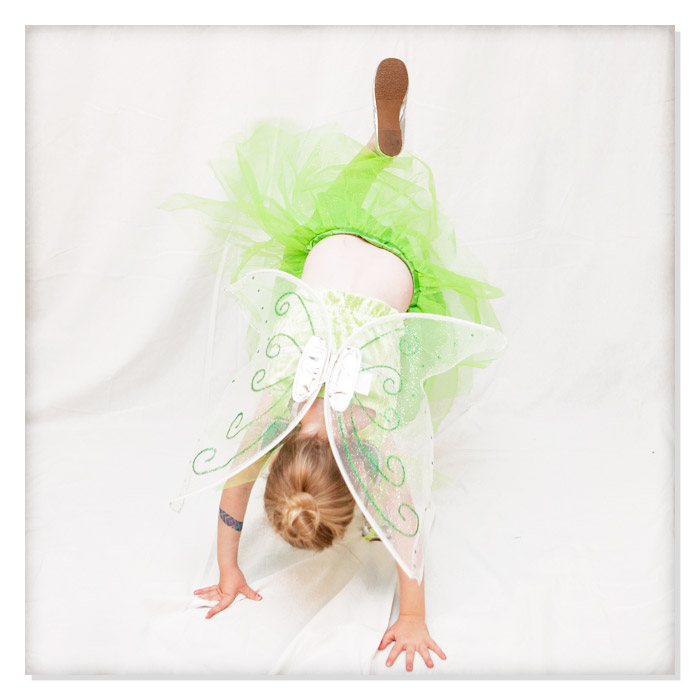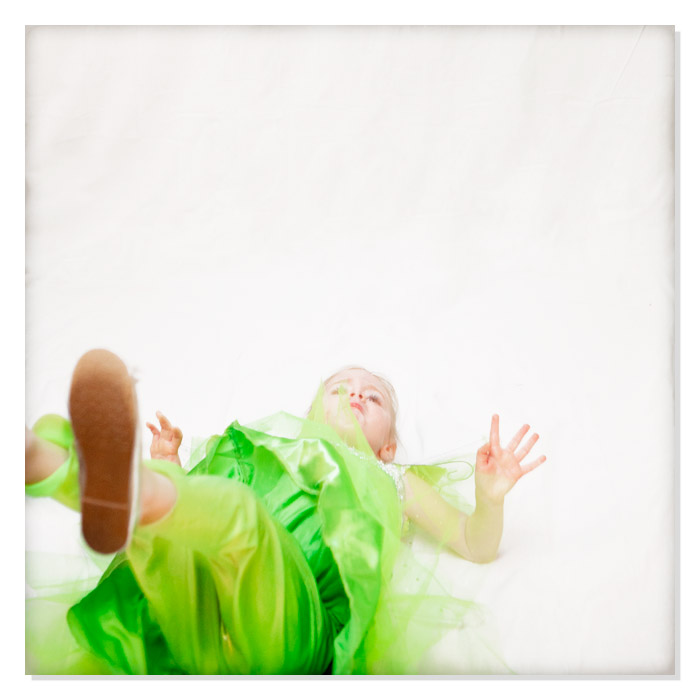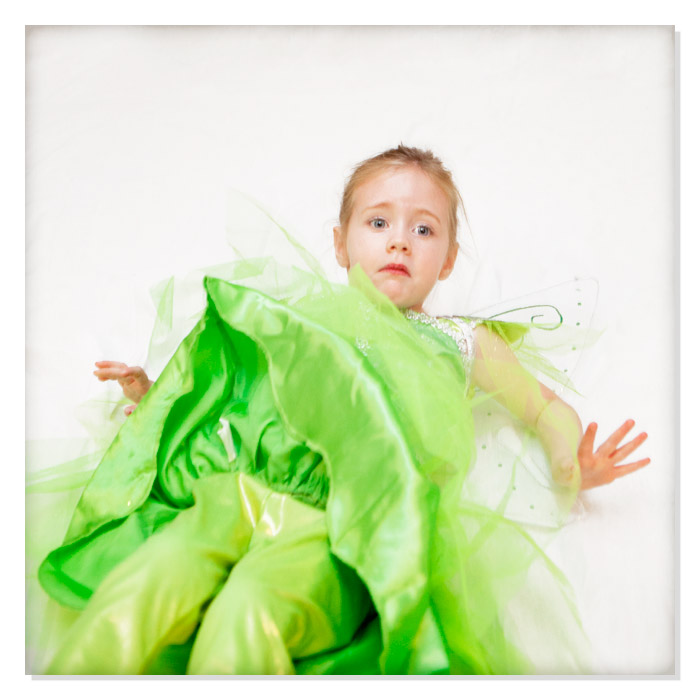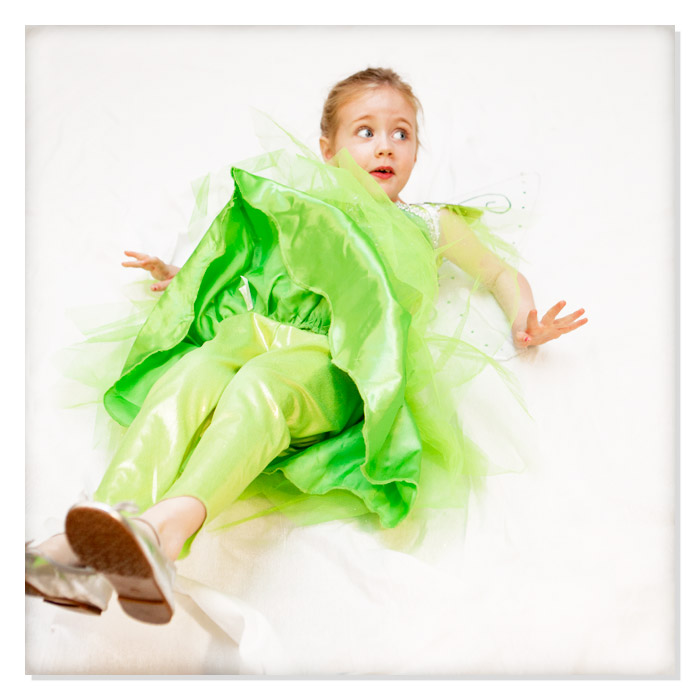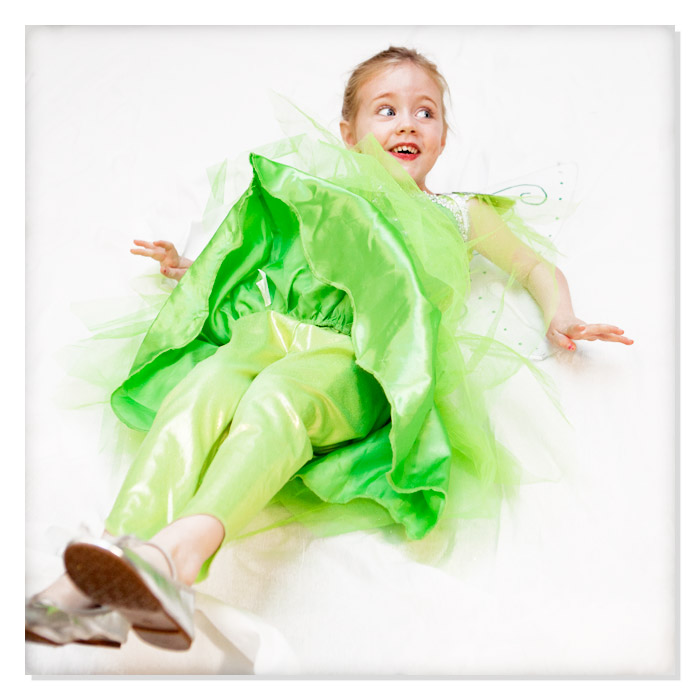 Oh, look! Her sister is a vampire. Isn't that great? That's so great.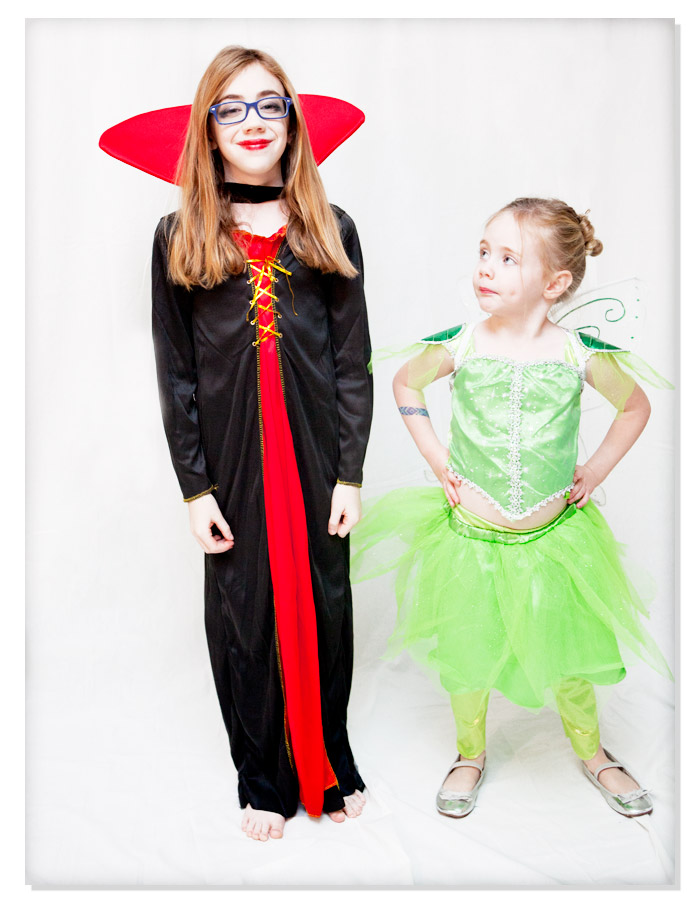 EXCEPT, NOT AS GREAT AS SHE IS! HEY EVERYBODY! REMEMBER TINKER BELL?!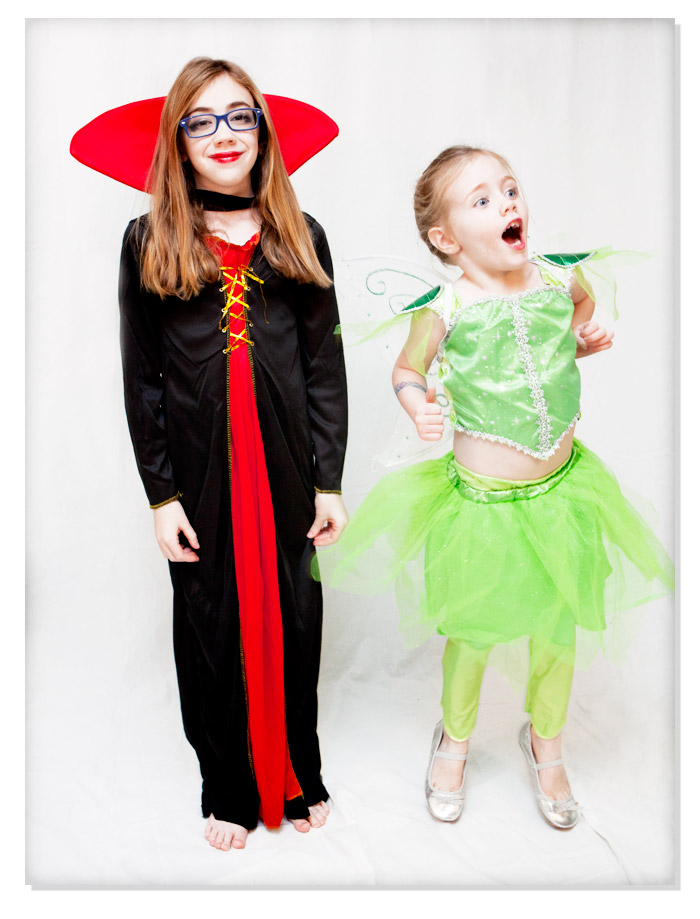 AHEM. Does she have to perform a flip again because she totally will.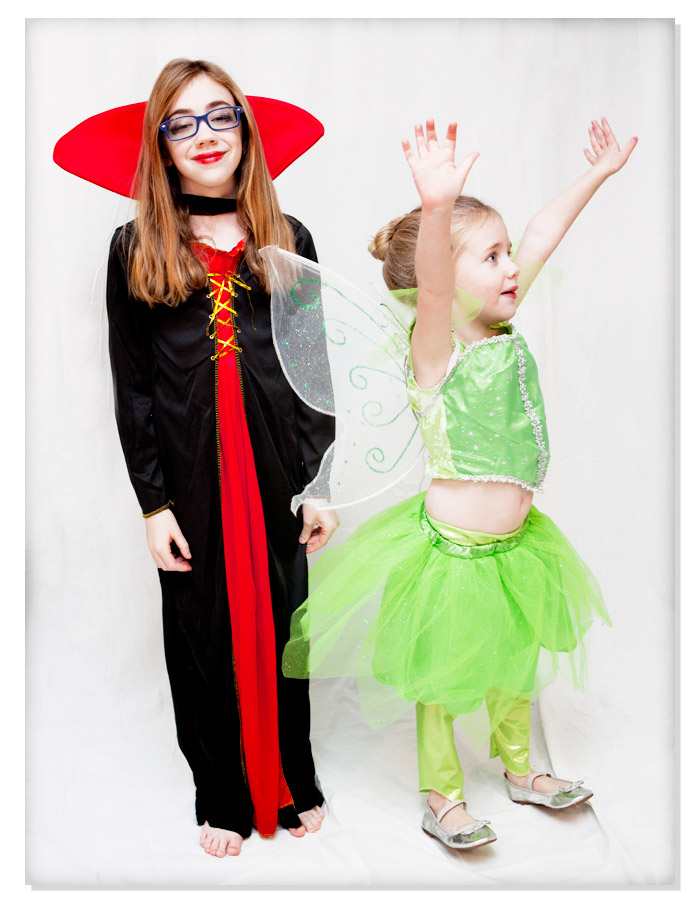 We told her to step aside for just one second because it was Leta's turn.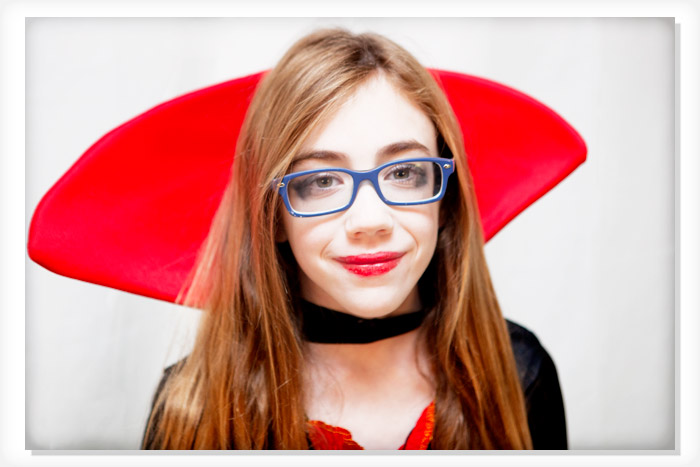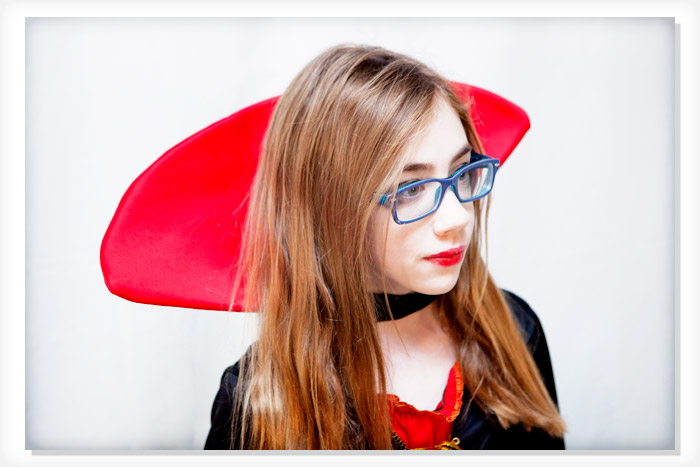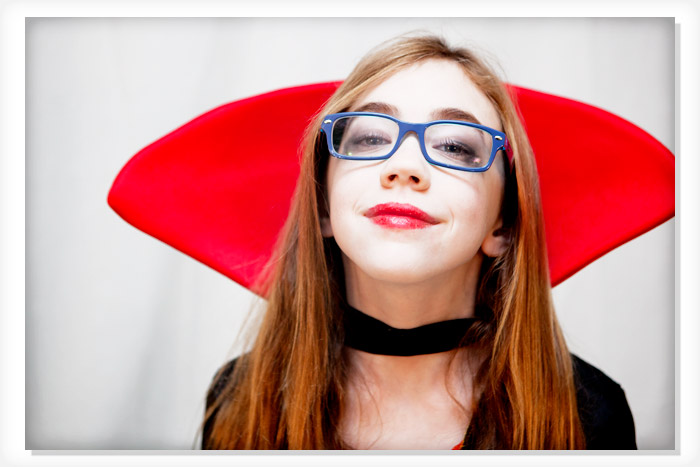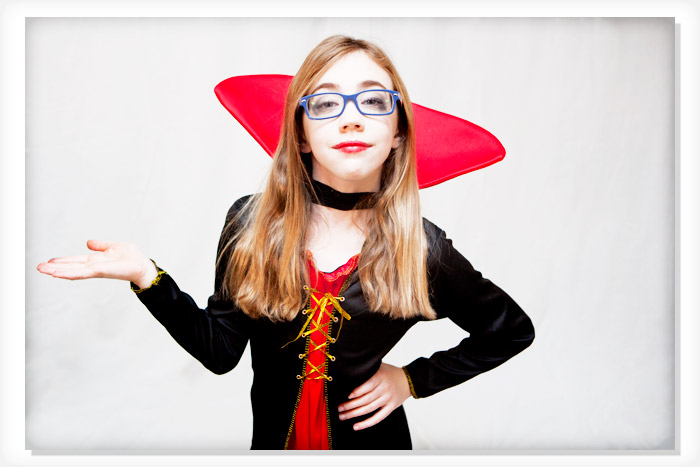 And that's when she went from Tinker Bell to Evil Fairy Who is Totally Going to Take A Huge Shit in the Middle of Your Bed Tonight.