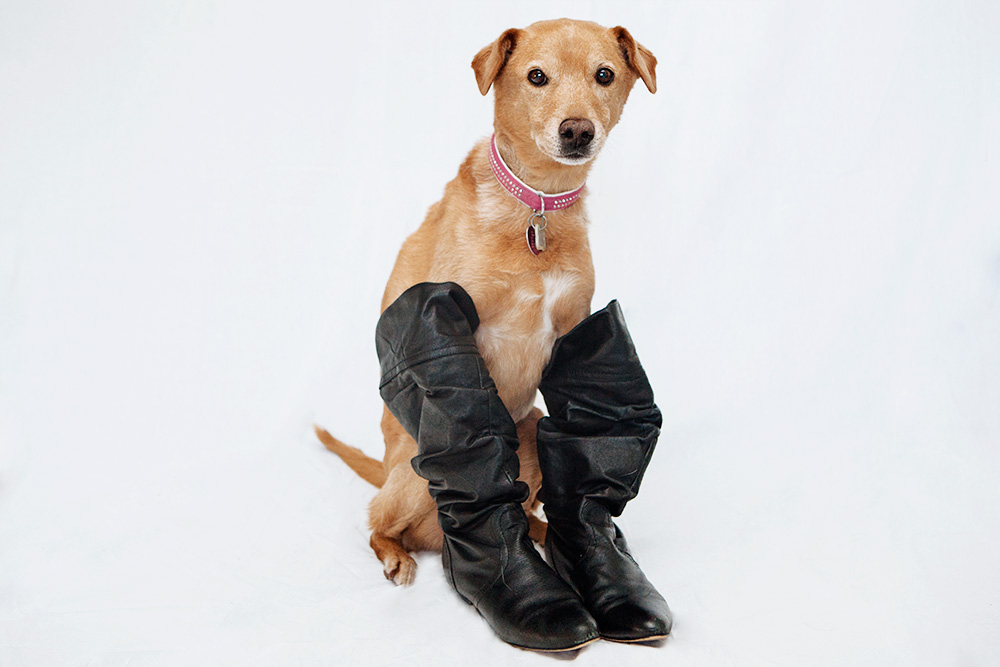 Ha! I hadn't ever read the product description on Amazon for these Steve Madden Candence Boots
, and whoever is the copywriter on this has one fantastic day job:
It's hard to resist the allure of this Candence boot from Steve Madden. The slouchy leather upper and detailed stitching on the vamp makes for intriguing elements. A low heel adds a comforting touch to this boot that is clearly made for walking.
On the vamp. Boot reviewers get to use that word in all seriousness. I bet they never drink from plastic cups or steal tongue depressors from the doctor's office.
I bought these over a year ago and they are my go-to boot for casual and more elegant evenings. Really versatile and comfortable, and yes, quite alluring. They also coordinate with diamond-studded pink collars rather well.