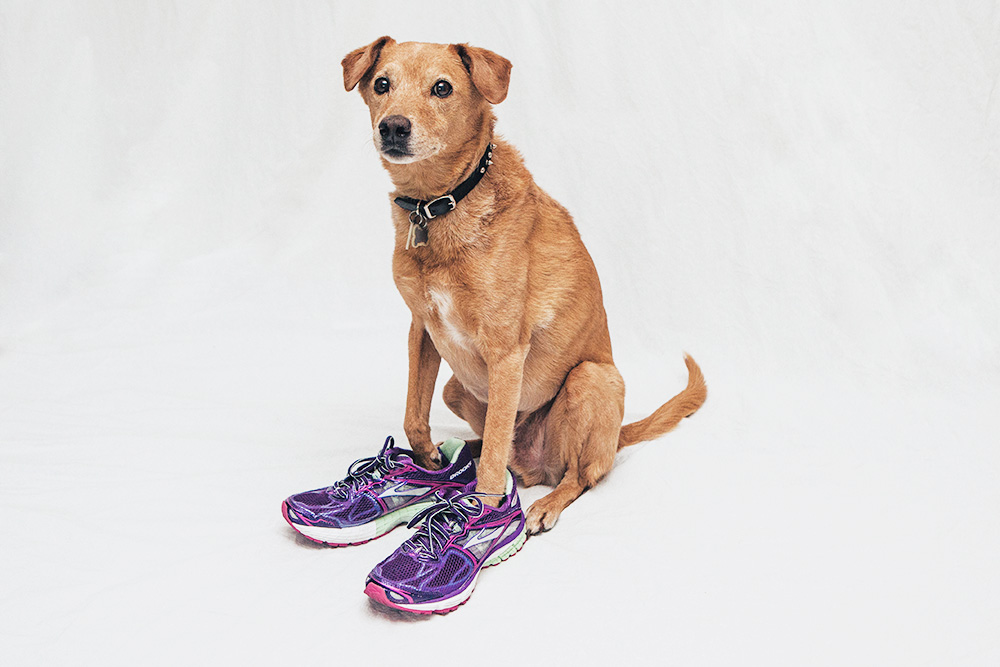 My workout schedule is all over the place given how much travel I've been doing over the last few months, and when there isn't a gym nearby I've been running a few miles a few days a week to get in some cardio. I know I swore off running after I injured practically every part of my body in the marathon three years ago, but I'm *mostly* healed and it's an easy way to get some activity in.
I didn't pack running shoes when I went to Minnesota and had no idea that my friend Carol would be going for a run every morning when we were at the lake. So I bought a cheap and crappy pair of running shoes so that I could accompany her. MISTAKE. So so so dumb. I walked around all week like I was smuggling drugs up my butt.
Upon returning home I went to a running store and had them analyze me. I over pronate and need a lot of support in a running shoe, so I bought this purple pair of Brooks
and an insert that reinforces my arch. I've gone on three different runs in them and so far so good. I'm not training for a race JUST YET, only going out for three miles here, five miles there.
Chuck approves.