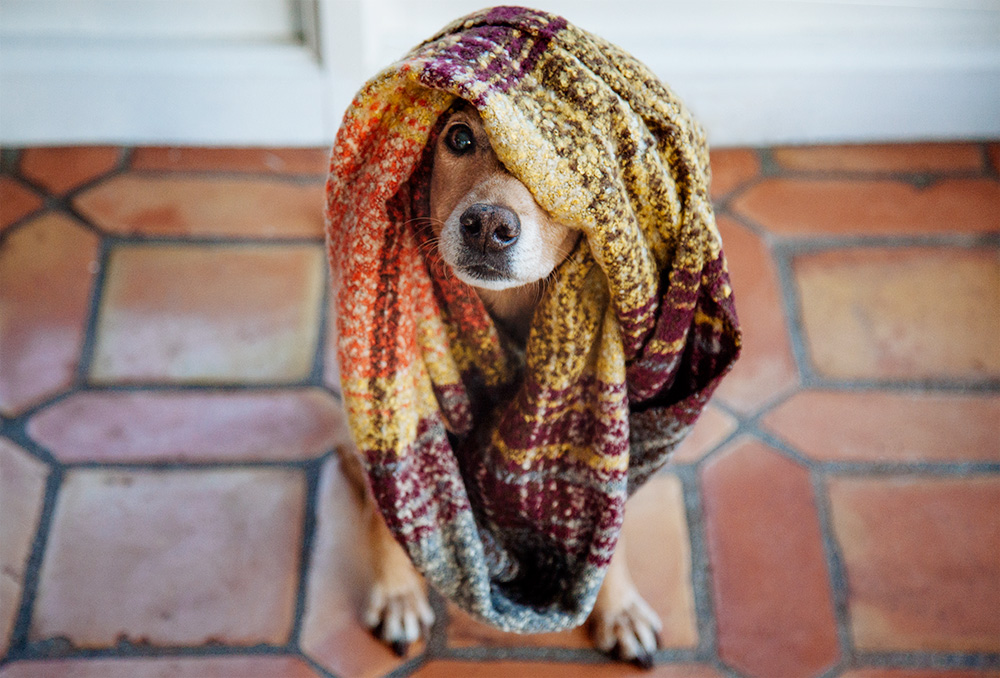 Chuck is modeling the abstract print infinity scarf that came in my latest Stitch Fix
package. I was only able to get this photo after Marlo went to school because she immediately pounced on it when I unwrapped it and has been swaddled inside it ever since. That kid hoards all the blankets in the house, and now she's moved on to scarves. This is sweet justice for my mother who had to endure my own hoarding as a kid, except I collected tin foil, gun wrappers and sandwich bags. Don't look at me like that. The communists from Russia were going to take over, and when they did I most certainly wasn't going to find myself in a situation where I would run out of tin foil. God, no.
That my mother didn't fashion a hat out of that stash and glue it on my head shows her generous restraint.