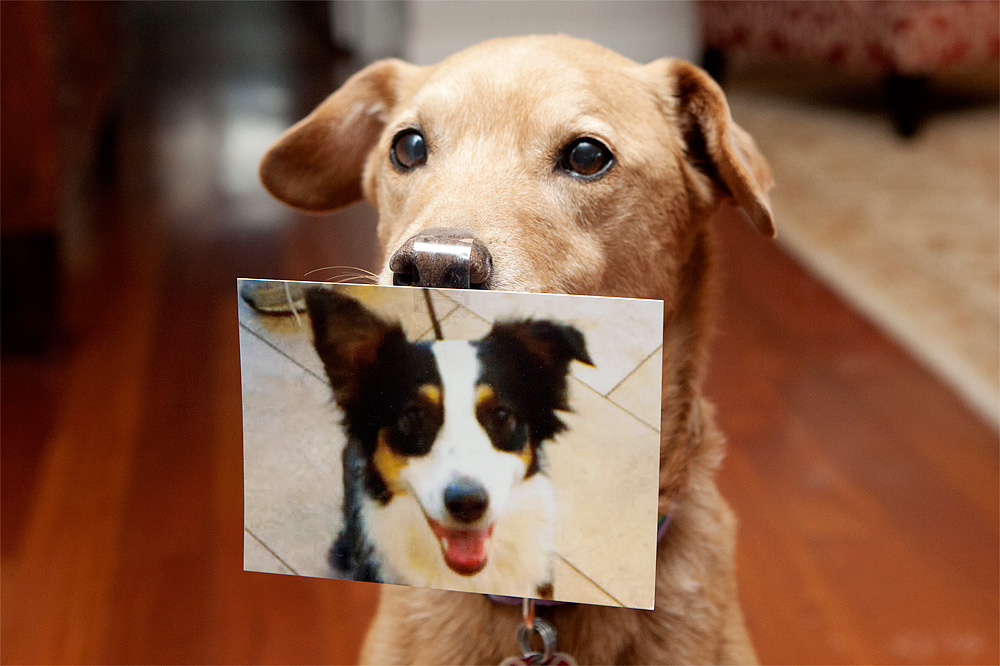 Our vet has pictures of the dogs on file and whenever they are due for a vaccination or an all around checkup they send me a reminder via a postcard of the dog's face:
Hi Heather,

It's me! I just wanted to remind you that I'm going to need important health services soon! Call to schedule my appointment!

Remember, regular medical care keeps me happy and healthy so call today!

Love,
Coco
I'm sorry, but Coco would never send a letter written that way. Hers would say:
AIIIIEEEEEEEEAHHHHHHHH IEIEEEEEEEEEIAAAAAAAA IIIIIIIEEEEE EEEEEEEEEEEEEEE EEEEAAAAAAAAAA
!!!!!!!!!!!!!!!!!!!!!!!

!!!!!!!
!!!!!
!!!!!!!!!